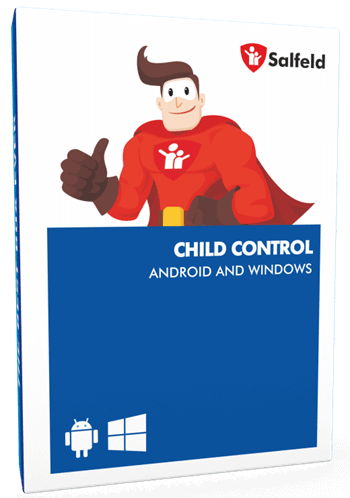 Family Friendly Solution
We get it: Parenting is a difficult job – which is why we are committed to providing a family-friendly, easy-to-use, effective way to keep your child safe and protected online. Available for Windows and Android devices, the Parental Control Software Child Control is easy to use and provides a comprehensive range of settings and options to help you create a safe and responsible environment for your family.
Settings and Features for Maximum Online Safety
Child Control allows you to tailor your settings to your family's needs. Create detailed settings for each of your children, including web filters, time restrictions, vouchers, and much more. With Child Control, you have the maximum control you need to keep your family safe online.
Joint Counting for Multiple Devices
Child Control offers a joint counting option for both Windows and Android devices - allowing you to use the same account to monitor and control multiple devices in your home. With Child Control, you can easily keep track of your children's online activity across various devices and platforms.
Easy-to-Use Voucher System
Our Parental Control software includes a simple and intuitive voucher system, making it easy to manage internet access for your family. With the voucher system, you can easily manage access for each of your children and ensure that they are using the internet safely and responsibly.