Web Portal
Via the web portal, you can conveniently access all settings, set limits and view reports using any browser.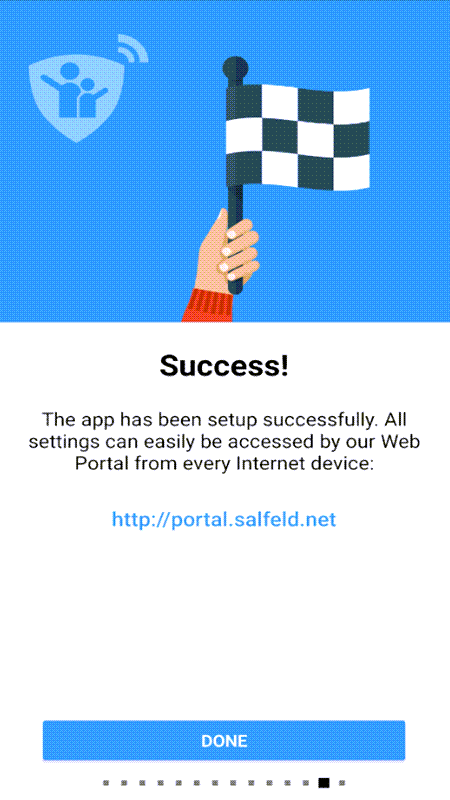 Easy to install
Simply download it from the PlayStore to the children's device, make a few settings and the parental control is ready to use.
Device Limit
With the total limit you set time limits for the whole device. All limits can be combined (daily/weekly,monthly, block times etc.)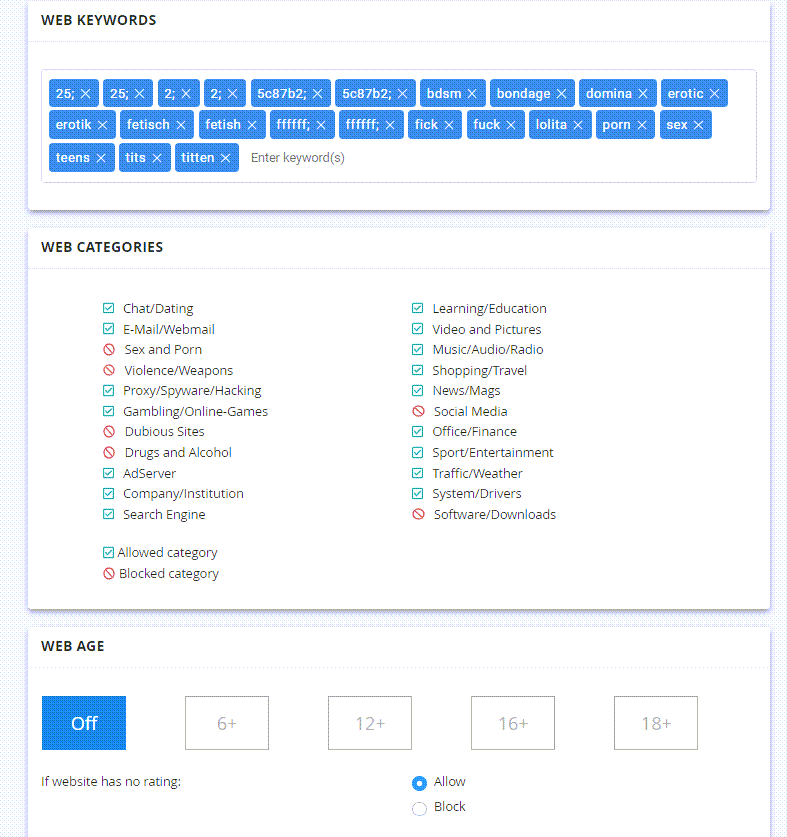 Web Filter
Filter by categories (e.g. sex, chat, social media) and/or by age. You can also individually allow, block or time limit pages.
App Filter
Set completely individual limits either for single apps or for a group of apps (e.g. games).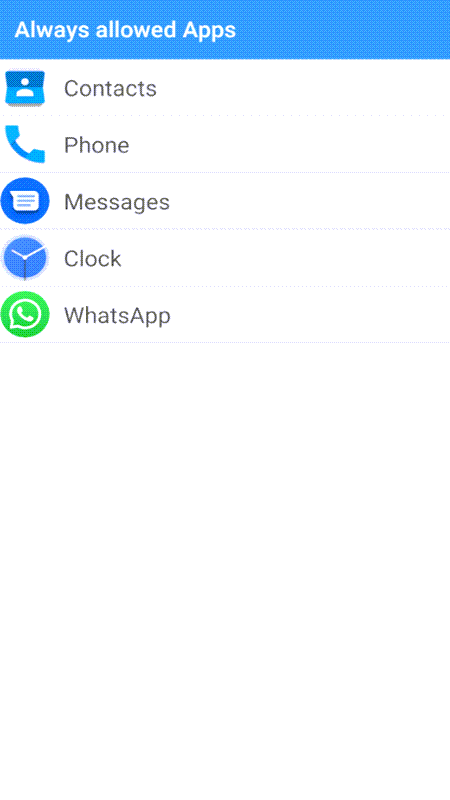 Always allowed
Define apps that should always be allowed. Define that a bonus is automatically generated when a specific app is run.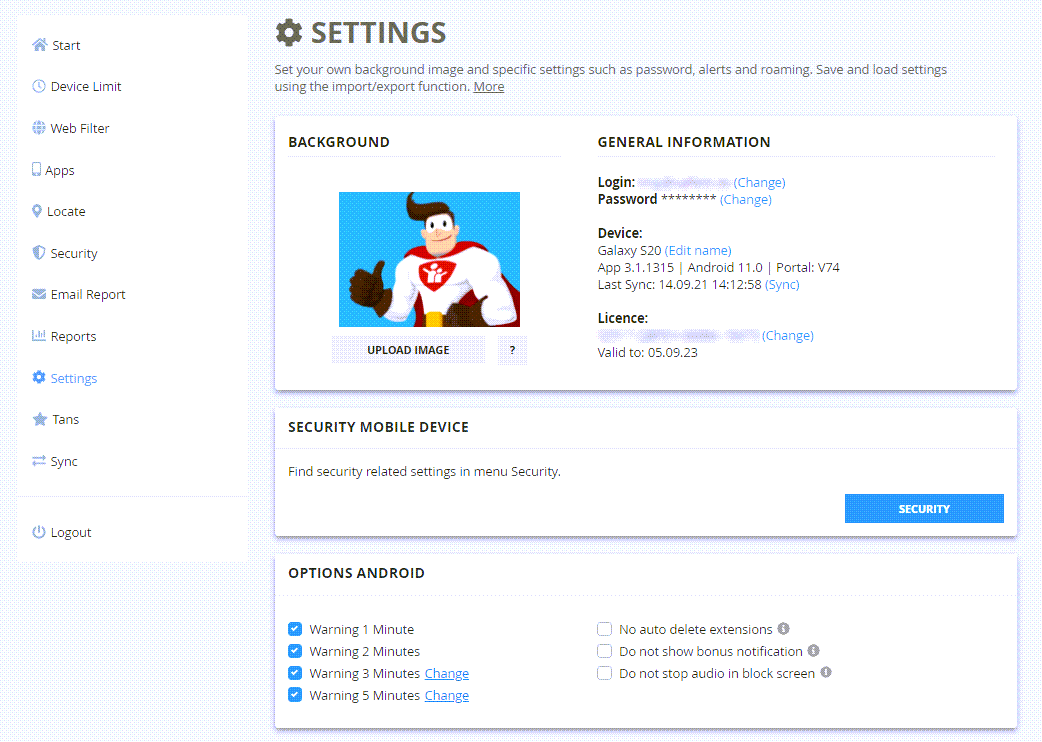 Settings
Set pre-warnings, define your own image or logo, import and export existing settings and much more.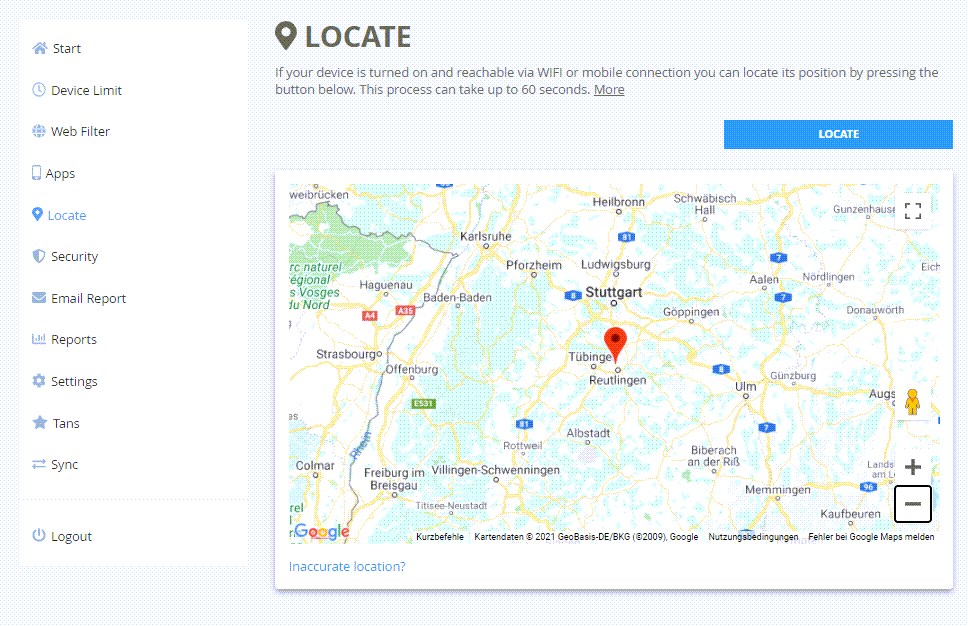 Locate device
Get the current position of the Android child device with a simple mouse click.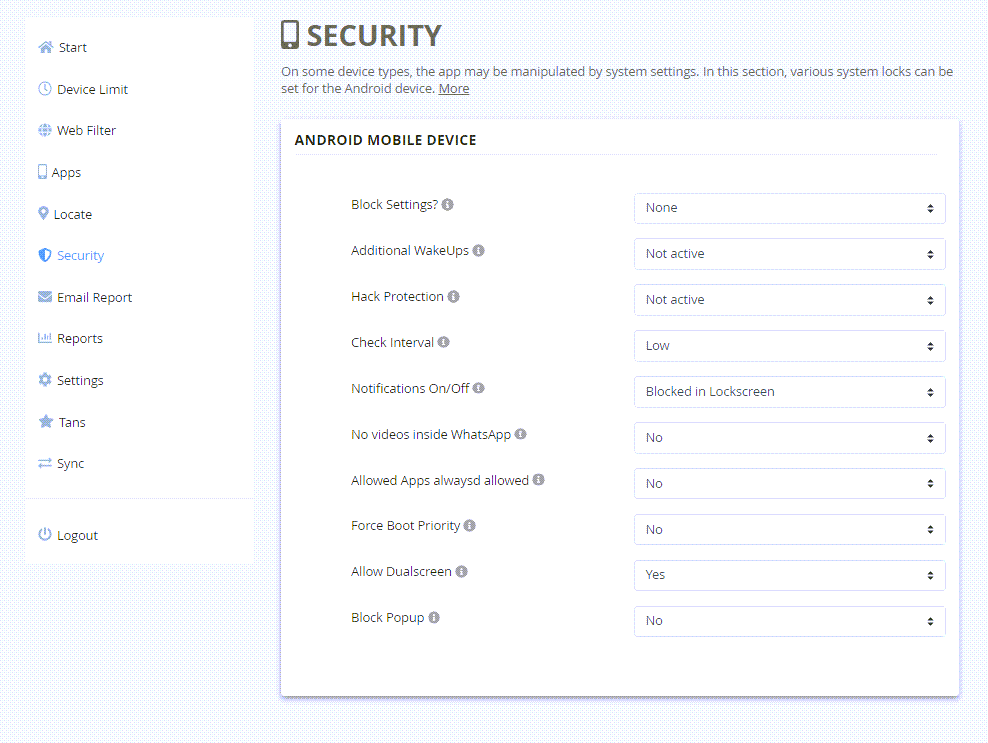 Security
Additional security settings can be set for some very smart kids.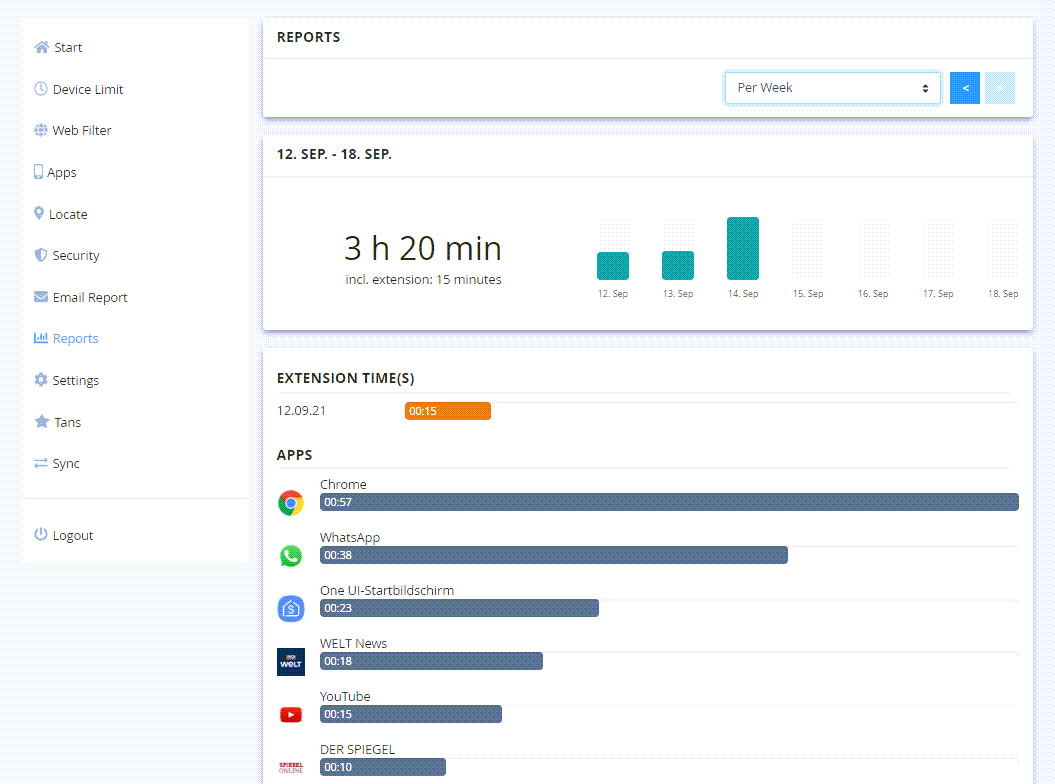 Reports
Use the reports to see exactly what happened when on the device. Also possible via e-mail report (daily/weekly).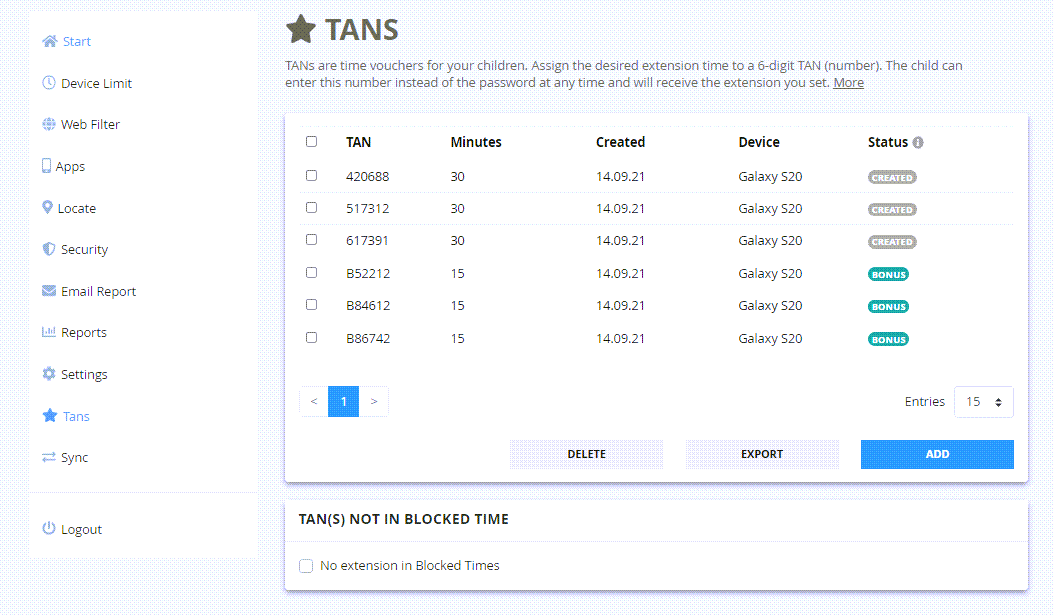 TAN vouchers
TANS are time vouchers that can be used by the kids to extend time. For example, you can generate bonus TANS when using a vocabulary trainer.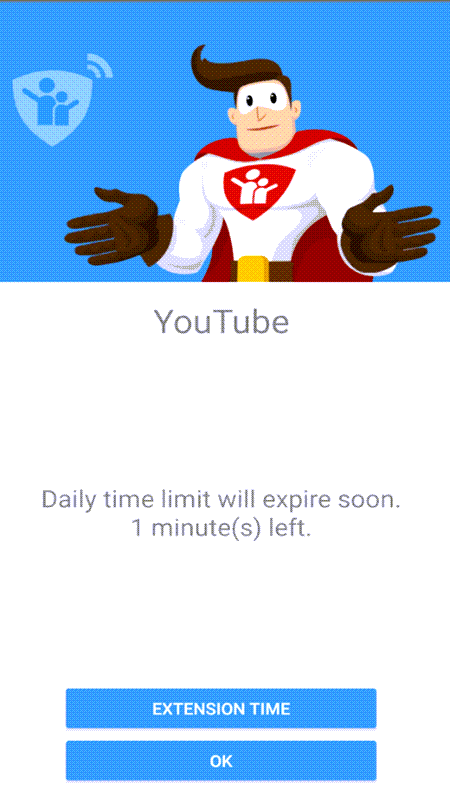 Warnings
Before a limit has expired, the child device receives several pre-warnings. You can also set an extension here via your parent password.